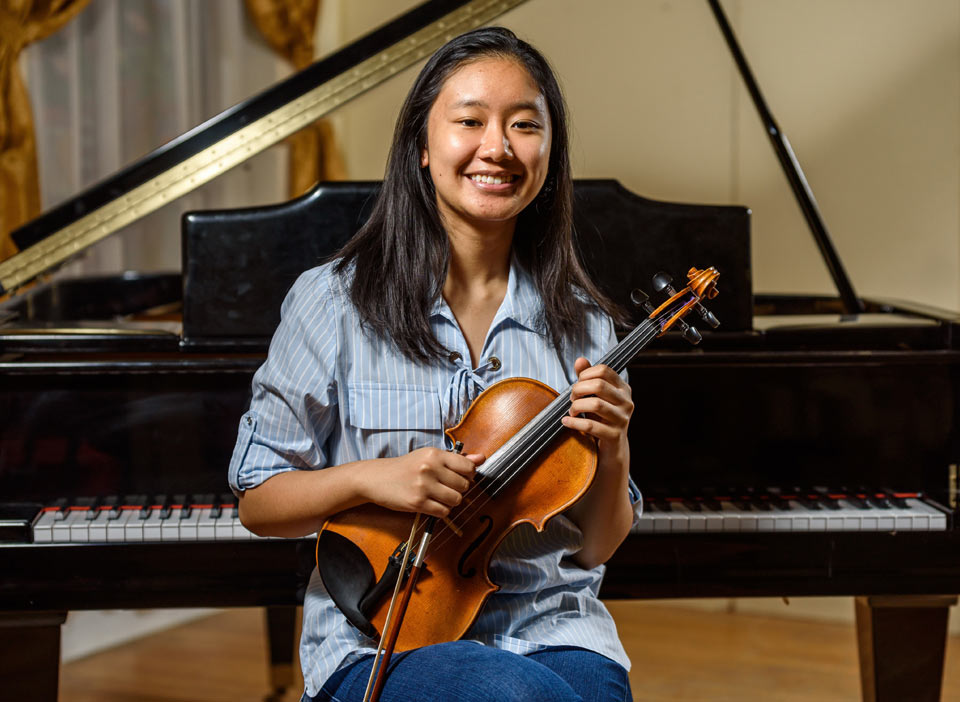 Chloe
Focus areas: technique improvement, exam preparation, musicianship, pedagogy
Student's level: beginner, intermediate
Studio location: Martin Crossing (NE)
Lesson duration and fees:
30 minute lessons: $120 / month (4 lessons)
45 minute lessons: $180 / month (4 lessons)
60 minute lessons: $240 / month (4 lessons)
As a senior in highschool, Chloe is the junior teacher of the 'Nirvana Academy of Violin', handpicked and professionally trained under the direct instruction of the academy's founder, Nirvana.
Having helped honed Chloe's musicianship, the RCM exams are no stranger to her career, and she enthusiastically continues to tackle higher, advanced levels of these exams. She is currently a member of the prestigious Calgary Youth Orchestra while she is pursuing a Level 10 Violin Certificate with the RCM.
Chloe has also been exposed to many opportunities, giving her invaluable experience as a performer, some of which include: volunteering in churches, performing paid gigs for events, performing with the youth orchestra, and Nirvana's string orchestra.
Despite being so young, passion fuels Chloe, compelling her to enhance her violin skills both musically and virtuosically. The desire for learning and teaching helps aid her into creating a caring environment where both her and her students joyfully mature as violinists.
"It'd be my greatest pleasure to show how vast and life-changing the world of violin is to any curious person on earth." – Chloe